In the new column Friday Fact, Recruitment Tech looks at a fact about recruitment technology based on recent research. This week: recruiters are still making limited use of AI bots.
Few AI bots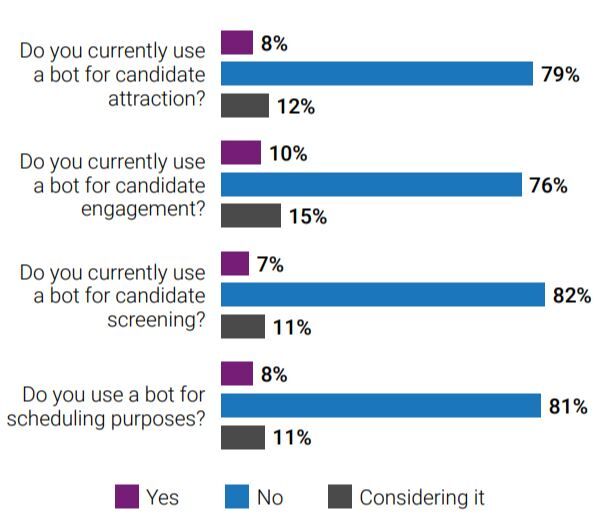 According to the FIRM's Annual Membership Survey 2021 of 360 recruiters, it was found that there is currently very little enthusiasm for using bots in recruiting talent. Currently, there is very little uptake for using bots throughout the attraction and selection process, but some consideration. For example, as many as 76% say they do not use bots for candidate engagement, as shown in this chart. On the contrary, the organizations with more budget are using artificial intelligence in the form of bots more.
About The FIRM
The FIRM is a thriving community of Talent Acquisition professionals that provides both tactical and strategic insight and support to their members. Now with over 8800 members in 72 countries, they are a supportive and collaborative community of corporate recruitment professionals that provides both an online and offline hub for members to network, request help, share knowledge and give advice on all aspects of recruitment and talent management.